Since the beginning of the 2021 school year, a big change occurred in my professional life. I am no longer a childhood educator. I have obtained a position as a pedagogical and technical support Consultant in the daycare I work on. My title has changed, however, in my heart, I will be a preschool educator all my life. No longer defining myself through this function is hard for me. I did not leave my job as a child educator because of a lack of interest or a lack of love for the profession. I just felt I needed new challenges. I wanted to help and support my overwhelmed colleagues. I wanted to support them to try to lighten their busy days a little. The need had been felt in my daycare center for a long time but, for all sorts of reasons, the position of pedagogical and technical support Consultant had never been put in place. After a change of direction and several discussions, the persons in charge agreed to provide the childcare with a person in charge of pedagogical support. The creation of a new position entails financial challenges and as we know, early childhood educational settings have limited budgets.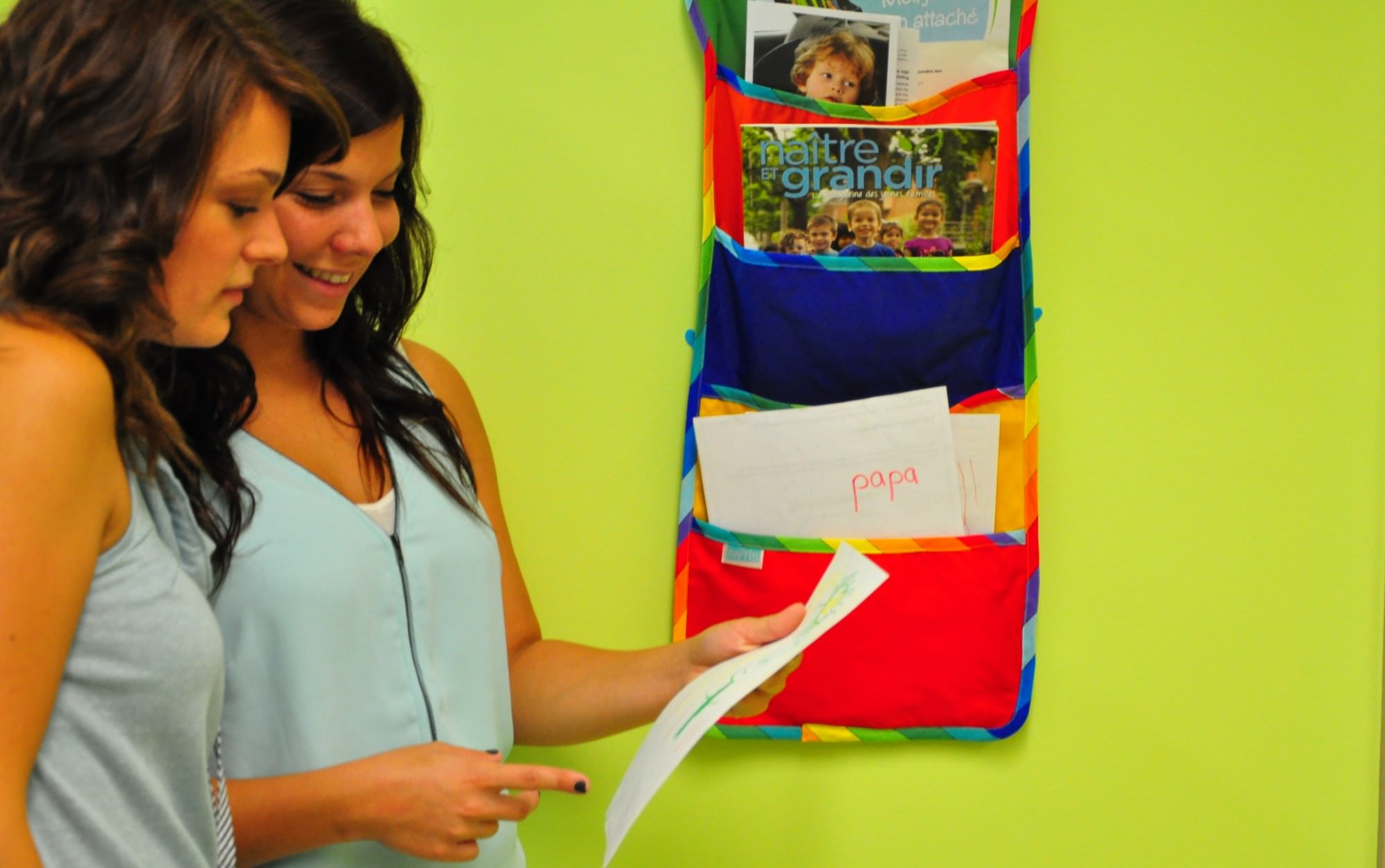 Finally, my colleagues have some help, some support, some answers to their questions, some more tools in their already well-stocked toolbox. Through my position, I am trying to be, for my colleagues, like a warm sweater that protects them on cold days. Warming them up when they need it.
I was put in charge of this exciting but challenging job, based on my 30 years working experience, my personal life experiences, my family coach title, a good knowledge of preschool child development, a good knowledge of the educational program and facility to be receptive to other people's needs.
The importance of support
Of course, all this is new for me and even after a few months, I am still in an adaptation process. I'm still accost mating this new job which is very different. I settle down the foundation and work to find out what style of resource person I want to be for my colleagues. I don't know all the aspects of my work yet, but I do know that I am useful and that the educators need this support. If only to help them with children with special needs, to make the link with external interferants, to follow up with parents, set up intervention plans and support them in their application. This part of my job is important. There are more and more children with special needs and the proper assistance related to this clientele is rather absent and teachers are most of the time, alone with their difficulties. The special needs are diverse and sometimes there are more than one child in this situation, in the same group. The 0 to 5 years old kids present a variety of problems: language and behavior difficulties, autism, intellectual disability, various developmental delays and unfortunately, educators quickly find themselves helpless and overwhelmed. When available, a pedagogical support consultant takes on its full importance considering all these developmental issues.
The educator of educators
An educator from my preschool center introduced me to the parents of her group as the educator of educators. I think that is a great way to describe my role. Just as the mission of preschool teachers is to support children, to help them develop their full potential, to ensure their good development and their well-being, I do much the same with my colleagues. The difference is that I am not the person that applies the educational program, it is the work of these extraordinary educators. My part is to try to enrich their working days, to provide them with tools that help to improve their observations, to answer their questions in connection with their planning. I am also responsible for finding training related to their needs. I help them by building educational action plans, by exchanging with them and listening to them. In fact, I am the one who accompanies them in the application of the educational program and in the establishment of educational quality required by the Quebec government.
https://www.mfa.gouv.qc.ca/fr/publication/Documents/programme_educatif.pdf
https://www.mfa.gouv.qc.ca/fr/services-de-garde/cpe-garderies/qualite-educative/Pages/index.aspx
One step at a time, one professional at a time
In addition to all the things described above, an important part of my job as an pedagogical support consultant is to respect the individuality of all person in my environment. Regularly discuss with them to understand their personal preoccupations and needs. I find it essential to spend time watching them work, to support them as best as possible. I listen to them, and I trust them. I know they are competent, and I support them.
For now, I'm taming my new role one step at a time, slowly but surely. I surround myself with experienced people and I listen to their advice and suggestions. I read, I inquire, I do research and I ask questions. I try to get tools for myself to better help others. I have ambitions for the years to come and the experience that I acquire will be a good ally. It is not always easy with the financial constraints, the lack of time, the lack of experience, the stress and the fatigue of all, in these complicated times. I am indulgent with myself. I accept my mistakes and see them as opportunities to learn and grow.
I like this new position and even if my role is to support the early childhood professionals, I work with they are the ones who provide me with the energy I need to help them. Everyone's strengths are powerful fuel and solidarity is necessary. If everyone helps and supports each other, I just must go with the flow and if we experience tensions, I try to understand and find solutions.
I am now a pedagogical and technical support consultant, but deep in my heart, I will always remain a preschool educator.
Talk to you soon
Nathalie Lizé
Pedagogical and technical support agent and family coach