Description
Price: $11.95
TESTED AND APPROVED BY LE COIN DES COPAINS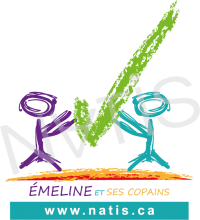 THE BEST CHILDCARE FITTED SHEET
Fitted sheet
Durable
Nylon thread (superior quality)
Color codes available (with minimum quantity or if available in inventory) Check with us !
Easy to install (for little ones autonomy)
Fit well on 1 inch of 2 inches nap mat
Composition:  Perma press fabric (65% polyester / 35% cotton)
Colors: according to inventory  (many choices of colors for quantity of 50 units and more)
Size:  Appropriate for most nap mat of 24 X 48 inches (1 or 2 inches thickness)
Our nap mat fitted sheet is designed for children's autonomy.
As there is 4 elastics (each corner) and NOT a entire elastic all around, it is much easier for kids and teachers (educators) to install them.
You may also like our Certipur nap mat
https://natis.ca/en/products/the-nap-mat-cover-copier/
Minimum quantities may be required for some products
Please note that some products may vary slightly from pictures while maintaining the Natis concept!